Disability Access Statement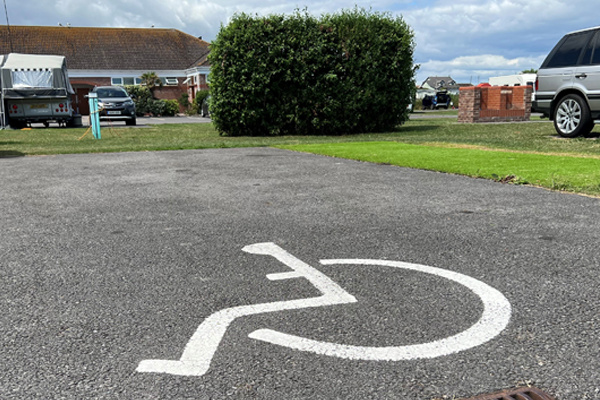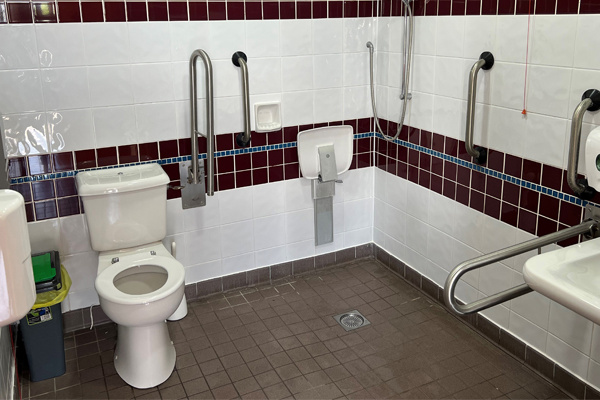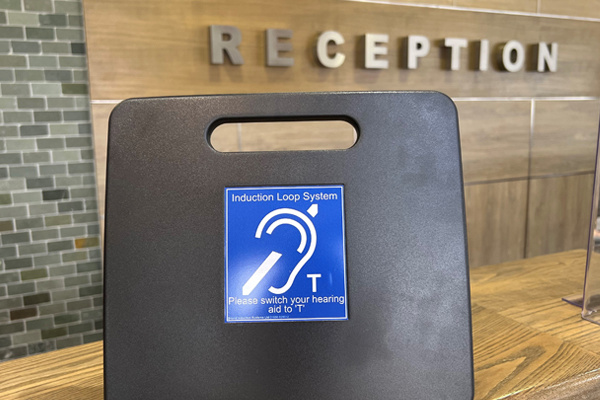 Our holiday centre has seasonal pitches for caravan owners, touring and camping pitches and a small static caravan hire fleet. The park is generally level with tarmac roadways and some limited footpath provision.
Caravan Hire
Our caravan hire area is located in elevated sand dunes. One of the caravans (Number 4) has ramp access to a conventional static caravan interior, which has not been adapted for wheelchair use. Hire fleet parking is available near to, but not alongside, the caravans, with limited dropped kerb provision to assist wheelchair users. The roadway leading to our hire fleet has a gradual incline with no handrail provision.
Touring & Camping
Our pitches are either grass or tarmac hardstanding, on mainly level ground, with parking available alongside units. There are a number of pitches reserved to enable Blue Badge Holders to pitch near to the washroom facilities in Fields 5 and 6 (Field 6 is a no pets area).
Private, individual disabled shower and toilet facilities are located on Fields 2, 4, 5, 6 and Sunnyside Field 10, with ramped access where required. There are parking bays next to all of these facility blocks except Field 2.
Our private washroom keys are available to collect from reception and require a small deposit which will be refunded on return.
There are a number of tarmac footpaths and touring pitches are sited close to the roadways in each field. There is a 10mph speed limit signposted throughout the centre and a number of speed bumps in several locations.
Our staff will be happy to offer assistance, although there is no staff provision for pitching individual customer units.
There are three luxury en-suite super-pitches located in Field 5 that include a private toilet and shower room, a fresh water tap and waste water drain connection immediately next to the pitch. There is a step into the en-suite pods, which are not modified for wheelchair use. These cannot be booked online, please call us on 01278 751227.
Getting Around
Timetables are kept at Reception for the local bus service and taxi numbers, which include specially adapted MPVs for those who require assistance.
Food Shopping
Our on-site convenience stores offer a wide range of food and drink, please ask the shop staff if you'd like assistance.
Public Buildings
Access to all public buildings on the park is suitable for those with partial mobility and colour schemes generally provide contrast between floor, wall and doorways for the partially sighted.
There is a hearing loop located in our reception, please let one of our team know if you would like to use it.
Assistance Dogs
Assistance dogs are welcome in all public areas except Field 6 and Field 11 (No Pets side). There are several dog exercise areas and extensive walks around the park.
The Beachcomber
Our clubhouse, The Beachcomber is mostly on one level, with a unisex disabled toilet leading from the front foyer. There is ramped access as well as a two-step drop at the back of The Lounge area. Menus are printed and our staff will be happy to assist you in making your food choice. There is a wide range of food offered, which will meet most dietary requirements. There are designated disabled parking bays in The Beachcomber car park.
Opening Hours
Reception opening times are signed at Main Reception, and Night Security is available out of hours contactable by phone. The Beachcomber and indoor Play Barn opening times are on display at both premises.
Wheelchair Hire
We have a limited number of wheelchairs for customer use, for which there is no charge. Please check availability and make suitable reservations at the time of booking. If you require mobility scooter hire, our Reception staff can provide details of local companies that offer this service.
Mobile Signal & Wifi
Most mobile phone networks are accessible from Warren Farm and WiFi is available (this is chargeable around the park but there are free wifi hotspots at The Beachcomber and Play Barn).
Doctor & Dentist Information
For doctor or dental assistance, please call the NHS 111 phone number (in an emergency, dial 999 and inform Reception or the Night Warden). During the main holiday season, an A & E department functions at Burnham Memorial Hospital, responding to minor injuries only. More serious cases requiring treatment are dealt with by Weston General Hospital or Taunton Musgrove Hospital.
Our Reception staff will be happy to answer any further questions you may have and will be pleased to receive your feedback to help us continually improve the park. If you have any suggestions, please email info@warrenfarm.co.uk.