Enjoy your seaside holiday with a walk on the beach, ice cream in hand! Brean beach has 7 miles of glorious golden sands, making it the second longest stretch of sand in Europe. It's the perfect setting for a family day out in the fresh, sea air. The beach is just a stone's throw away from our Main Reception and there are beach footpaths near our Sunnyside entrance and Static Park too.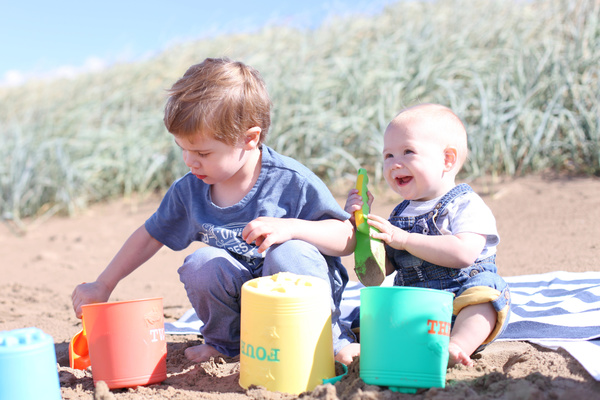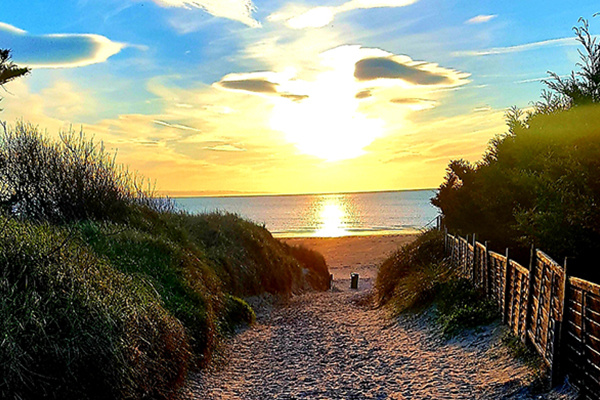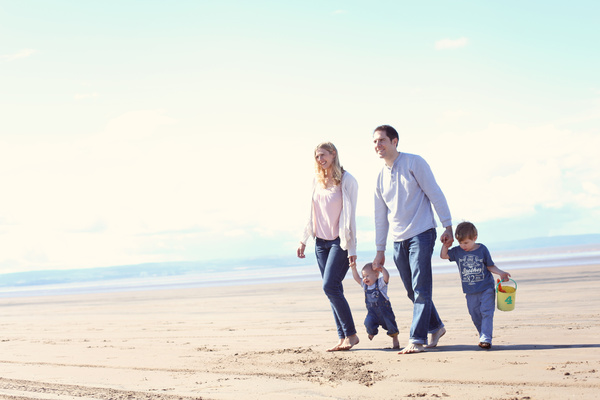 Brean Down
Brean Down is a National Trust treasure. It's a bracing walk to the top, either up the steps or around the sloping pathway. It's well worth climbing Brean Down to see spectacular, panoramic views of Somerset and across the Bristol Channel. If you walk out to the peninsula of Brean Down, you can explore the Napoleonic fort and read all about its wartime history.
Activities
The beach is suitable for a variety of activities. Why not bring a beach ball game, frisbee or kite with you? Don't forget your bucket and spade! If you've forgotten your beach gear, Brean Caravan Shop offers a selection of beach goodies. Sea fishing is permitted on Brean beach too.
Dogs
Dogs are very welcome on Brean beach all year round. Remember to only let your dog off the lead when well away from other beach users, and always pick up after them. With Warren Farm's unique location between coast and countryside, you're spoilt for choice with several excellent dog walking routes on the doorstep.
Parking
You can park on the beach all day for a small charge, but please take note of the high tide times. Cars are allowed on the northern section of the beach and there is a no-vehicle area beyond the wooden posts.
Beach safety
Brean beach has the second highest tidal range in the world. At low tide, a vast expanse of mud flat is exposed, which is dangerous to walk on. Please do not attempt to reach the water at low tide.
Water safety
The water quality is rated 'excellent' and safe for bathing. Please supervise children at all times, never swim alone and don't attempt to reach the water when the tide is out.
Brean Beach FAQ
The beach is only a stone's throw away from our Main Reception, and runs parallel to the main road. There are several beach footpaths including one opposite Sunnyside so it is a short walk wherever you stay. Please see our Park Map for a more detailed location.
Yes, the beaches of Brean and Berrow welcome well-behaved dogs all year round.