Our Farm Walk allows you to stroll through hundreds of acres of stunning countryside at Warren Farm. Spot local wildlife and venture through working farmland as you enjoy the breath-taking scenery.
You'll stumble across fields planted with rows of crops, and may see farm animals grazing. There are several small ponds en route to walk around or take a break. The River Axe flows peacefully along the back of the farm and is a beautiful landscape where you'll see boats moored.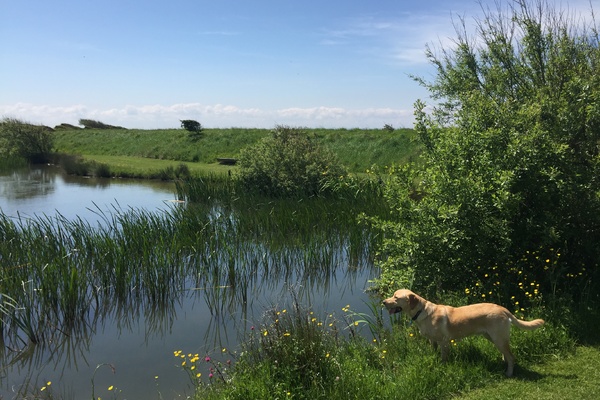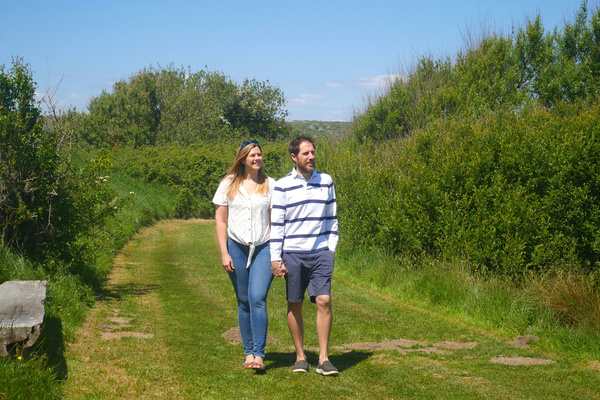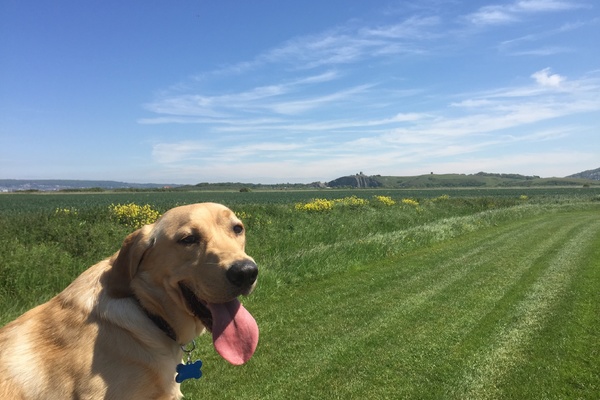 There are plenty of ideal places to stop, relax and enjoy the tranquillity. Why not pack a picnic? There are several picnic benches at our Fishing Lake, a beautiful setting with lots of birds and wildlife.
Our Farm Walk is perfect for those who like to keep fit - it makes a great jogging circuit and there's even some outdoor gym equipment near the Fishing Lake!
Pick up our Park Map from Reception to see the two Farm Walk routes, which are both approximately 2-mile loops. Just follow the red or blue dotted paths on the map. 'Farm Walk 2' has plenty of options to loop back sooner, which may be more suitable for little legs.
A Dog's Paradise
Our Farm Walk is one of the best dog walks in the area and unique to Warren Farm. As well as several dog exercise areas, our huge expanse of on-site farmland makes us the perfect holiday destination for you and your canine friends.
Please take care in fields where farm animals are present, and keep your dog on a lead.