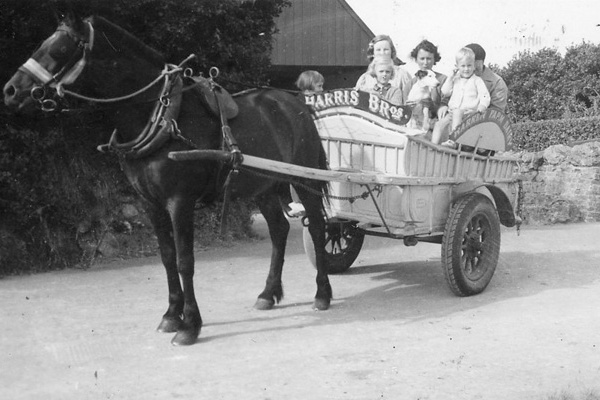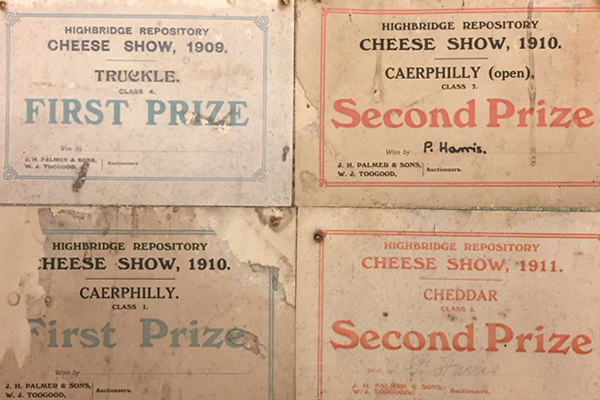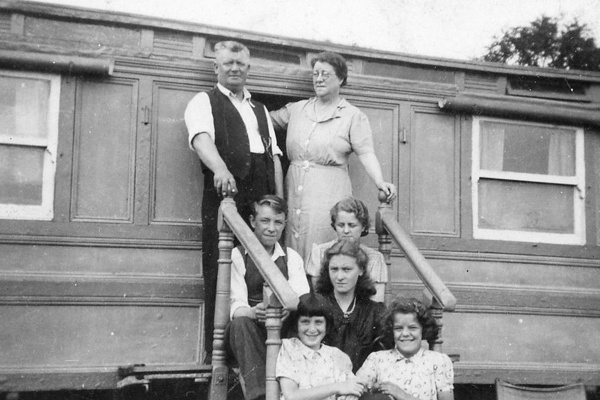 The Harris family have lived at Warren Farm since 1878 when Philip Harris and his wife Annie moved into the farmhouse from just down the road at Unity Farm, soon after they married.
The couple worked hard as dairy farmers whilst raising their large family of 11 children. When they retired, two of their children, Philip and Hugh, continued to operate the dairy and were known as excellent cheesemakers, winning countless awards for their Cheddar and Caerphilly cheese. In fact, their cheese was once served to the Royal family!
Philip (Junior) met Ivy when she started working as a cheesemaker at Warren Farm and they married in 1922. The farm workers at the time would be paid at the end of each day with a pint of cider (along with their wages)!
The first campers arrived at Warren Farm as early as 1929, when the first toilet block was installed. Later, the first caravanners came to stay in 1939, although this was short-lived with the advent of the Second World War.
Philip and Ivy had two children, Hugh and Philippa.
The war broke out just as Philippa finished school at 16 years old, and she worked as a Land Girl at Warren Farm, hand-milking the cows and delivering the produce on a milk cart. She was also tasked with collecting Italian prisoners of war from Wells and bringing them to work on the farm each day – quite the job for a young girl by herself!
A number of evacuees also took refuge at Warren Farm, including a ten-year-old boy called Barry from Bristol, a Jewish couple who escaped from Germany, and a young blind girl from Birmingham along with her nanny.
After the war, the caravanners returned in 1945. Hugh continued dairy farming at Warren Farm and kept a herd of 100 Fresian Cows and a Hereford Bull cross called William. 'Billy' the Bull was Warren Farm's mascot and his image used as a logo for many years!
In the late 1960s and early '70s the M5 was extended to Somerset, bringing with it a wave of holiday-makers. It was then that Hugh fully embraced caravanning and camping at Warren Farm, opening more fields and building additional facilities.
Hugh and his son Jon together developed Warren Farm into the wonderful holiday centre it is today! They first built outstanding washroom facilities, then introduced on-site convenience stores and takeaways.
The Fishing Lake was dug out in 1994 and the Play Barn was built in 1995. Warren Farm Holiday Centre bought The Beachcomber in 1999 and more recently we are developing our very popular en-suite pitches for our seasonal touring customers.
Jon, and his children, Chris and Mike, now run the park, continuing the family business and improving its facilities each year, as their Grandparents did before them.
Many of our regular customers have also been holidaying here for a number of generations, and we hope you all will for generations to come!