Warren Farm's Cutting Tribute To The NHS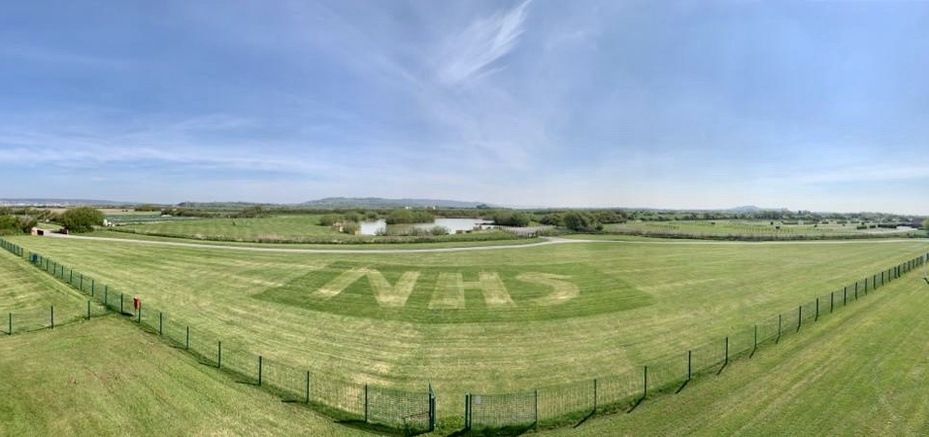 WARREN FARM Holiday Centre in Brean has created a large tribute to the NHS this week (16th April 2020) in the midst of the coronavirus pandemic.
The holiday park owners used a ride-on lawnmower to spell out 'NHS' in 10-metre high letters on their Games Field.
Mike Harris, Director at Warren Farm Holiday Centre, said: "We are in awe of the amazing NHS staff and other key workers who are working tirelessly at this difficult time.
"We wanted to do something to show our appreciation and say 'thank you' in our own special way."
The land art was finished ahead of the latest 'Clap For Carers' on Thursday (16th April) evening.
Warren Farm has also filmed a short video dedicated to the keyworkers, which can be viewed here: www.facebook.com/warrenfarmholidaycentre.
Warren Farm Holiday Centre is a family-run business, which has been in the Harris family for five generations.
The holiday park is of course temporarily closed in line with COVID-19 government guidance.
For more information about Warren Farm Holiday Centre in Brean, please visit www.warrenfarm.co.uk. Alternatively, follow the holiday park on Facebook at www.facebook.com/warrenfarmholidaycentre.
View All Articles
---
Date published: Tue 28th Apr 2020